When May You Need A Tampa Family Law Attorney?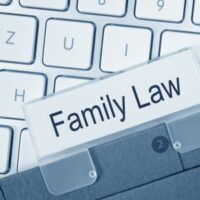 When people think of family law, they often think of divorce. While it is true that Tampa family lawyers spend much of their time on divorce cases, there are many other legal matters they can help with, as well. If you have a family matter or legal dispute, below are four situations in which you may need to speak to an attorney.
You Need a Restraining Order
There are many instances in which a person may try to obtain a restraining order. Restraining orders regarding domestic violence, stalking, and sexual violence are just some of these. Family law attorneys can help you determine which type of restraining order to pursue, and will give you the best chance of obtaining one. A family law attorney will also advise on the procedure for obtaining the order. While some types of restraining orders require you to appear in court for a hearing, others do not.
You Need to Establish Paternity
When a married couple in Florida has a child together, the father is automatically assumed to be the biological father. The same is not presumed of unwed couples. A couple may choose to voluntarily establish paternity while they are still in the hospital, or soon afterwards. Sometimes though, a dispute arises about paternity. A father may want custody rights to his child, or a mother may want to pursue child support from a non-paying father. In these cases, the issue must go to court and it is always best to have legal representation any time a courtroom hearing is necessary.
You Need a Name Change
If you are divorcing and wish to change your name, it is important that you do so at the time of your divorce. It is much simpler and will not cost you any additional funds to change your name as part of your final divorce judgment.
You are Going to Adopt
Whether you and your spouse want to adopt a child together, or you have stepchildren and want to adopt them as your own, you need the help of a Tampa family lawyer. The adoption process has many steps, including terminating the rights of the biological parent or parents. A Tampa family lawyer can guide individuals through the process to make it as easy as possible for the entire family.
Call Our Family Lawyers in Tampa Today
Regardless of the legal issue you are facing, our Tampa family lawyers at All Family Law Group, P.A. are here to help. Call us today at 813-672-1900 or fill out our online form to schedule a free consultation and to learn more about how we can help.