Where Does the Family Pet Fit in a Divorce?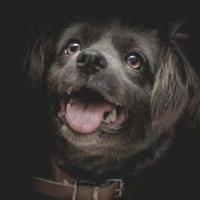 Divorce forces families to reorganize and reevaluate how they will live day-to-day. Included in this shift in perspective is the family pet, a member of the family who does not have a voice in what happens, but is affected nonetheless. Americans are now more likely to view pets as children or companions, moving away from more traditional notions of pets as property kept around to perform certain functions. This new view means divorcing couples are now more concerned about what happens to the family dog or cat, and are more likely to disagree over who has physical possession and methods of caring for the animal. Frequently, these disagreements are handled by couples privately, but more are hoping courts will settle this issue when mutual compromise no longer seems possible. Illinois recently passed a law that permits courts in divorce cases to decide the custody and care of a family pet, joining several other States as formally recognizing divorcing spouses' interests in the well being of a pet. Florida has not yet taken this step, but spouses in this State may still experience complications and conflict when trying to negotiate an acceptable arrangement, and need to know how a court will respond. A discussion on the law's view of pets within the context of divorce, and how judges will approach requests to decide the possession and care of the animal, will follow below.
Pet Status under Florida Law
In States without laws related to pet custody disputes, animals are viewed as property, and will be lumped in with other marital assets as part of the equitable distribution standard courts use to divide property in divorce. Obviously, a pet is not divisible like a 401(k) or furniture, but judges can assign a value to the pet, and require one party pay the other this amount as respective of his/her share of the pet. Thus, the pet is most likely to become the sole property of one party, regardless of the relationship the pet has with the other side, and that party would have full rights to block access to the pet. Basically, courts will not approach pet-related issues from the standpoint of custody as they do children, and will not engage in an analysis of which spouse is best suited to care for the animal. Judges are also unwilling to consider the creation of a shared pet time plan that would allow the animal to see each party on a consistent basis. If pet custody is of major concern, spouses are best served by trying to negotiate a private agreement about sharing time with the pet and care-related decisions.
Considerations When Negotiating Pet Custody Agreement
The potential loss of a pet tends to provoke strong emotions due to the strong attachment many people have with their animals, and can complicate trying to agree on sharing the animal with an ex-spouse or partner. However, having an outline of what one wants before negotiation talks begin can take some of the heated emotion away from the discussion, and make compromise more easily accomplished. Factors parties should consider include:
the welfare of the pet generally;
the age of animal, e., whether the pet would be able to adjust to a new home if older;
separation from other animal companions; and
the possible stress of long-distance travel if the parties live far apart.
Often, parties negotiating pet custody need to employ creative solutions to protect the animal's welfare and the interests of both parties. An experienced divorce attorney can assist with pointing out key issues and possible points of compromise so both spouses leave the table feeling heard.
Speak with a Tampa, Florida Divorce Attorney
Pet custody is just one issue among many divorcing spouses must address, and an experienced divorce attorney can help to identify those matters that are most important, so more efforts are made to obtain these particular goals. The Tampa Bay law firm All Family Law Group, P.A. will help you fully understand the divorce process, and how your goals fit within the rights granted under the law.
Contact the Tampa divorce attorneys and family lawyers at All Family Law Group, P.A. in Tampa Bay at 813-672-1900 for a free consultation or contact them by email.
by Lynette Silon-Laguna
Resource:
wqad.com/2017/12/15/new-illinois-divorce-law-would-give-pet-custody-to-better-owner/