Why Does Mediation Not Work for Some Couples?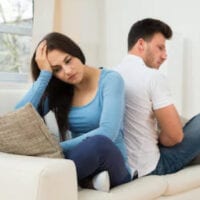 Mediation is a form of alternative dispute resolution in Florida and for many couples, it is quite beneficial. In certain cases, mediation is more affordable than litigation and it puts the couple in control of the final terms of their divorce. However, while mediation does have many benefits, it does not work for all couples.
It is important to understand whether or not mediation will work before entering into the process. When you know it will not work, you can save yourself the added expense it will bring. If you are getting a divorce, below are four reasons that may indicate that mediation will not work.
Things Have Become Very Resentful Between You and Your Spouse
Mediation only works when the two spouses are willing to cooperate and work together to come to an agreement regarding their divorce. If things have become so bad between you and your spouse that you cannot even stand to be in the same room together, it is unlikely that mediation will work. The entire process will also be very difficult to go through, which is stress you can save yourself if you know beforehand that it will not work.
You Want a Quick Divorce
The only way to guarantee that your divorce is quick is to get an uncontested divorce. An uncontested divorce is one in which you and your spouse agree to all terms. If you disagree on even just one term, the divorce becomes contested. You then have to enter mediation or litigation to settle the disputes that arise during the case. While mediation is generally a faster process than litigation, it can still take time. In most cases, mediation takes four to six months to complete, but it can go on for years.
The Divorce Involves Addiction or Domestic Violence
When certain issues are present, mediation generally will not work. Someone suffering from addiction may not be able to advocate for themselves appropriately, particularly if they are still struggling with it during mediation sessions. Mediation also depends on the two parties being equal to each other. When domestic violence is involved, it places one person in a position of authority over the other and so, mediation will likely fail.
You Cannot Advocate for Yourself
Some people simply find it difficult to refuse unreasonable demands or adequately express what they want out of a divorce. Mediation depends on both parties working together and stating what terms are most important to them and compromising with the other party. If you feel as though you cannot do this, it is best to work with an attorney that may recommend litigation instead of mediation.
Our Florida Family Lawyers can Explain Your Options
If you are getting a divorce, our Tampa family law attorneys at All Family Law Group, P.A. are here to help. We will explain the different options available for getting a divorce and advise on the one that is right for your case. Regardless of the type of divorce you choose, we will help you navigate the process and ensure you secure the fair settlement you deserve. Call us today at (813) 672-1900 or contact us online to schedule a free consultation so we can get started on your case.
https://www.familymaritallaw.com/how-malicious-parent-syndrome-hurts-the-whole-family/