Why Would Grandparents Want To Adopt Their Grandchildren?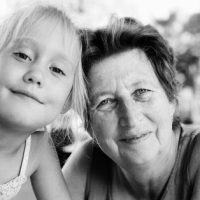 One of the great joys of being a grandparent is spending time with the grandchildren. Most of the time, grandparents get to enjoy their grandchildren and then hand them back off to their parents when they become unruly or need a diaper change. There are times though, when grandparents take more of a parental role in their grandchild's life and end up raising the child. There are many different situations in which grandparents want to pursue an uncontested adoption of their grandchildren. The three most common are outlined below.
The Parents Die at an Early Age
There are a number of reasons parents of young children may die at an early age. Illness may take them too soon, or a car accident or occupational injury could claim their life. When these types of tragedies happen, children are left with no one to raise them. It is at this time that a grandparent often steps in and adopts their grandchild, raising them in the absence of their parents.
The Parent Goes to Jail or is Admitted to a Mental Health Facility
Even when the parents of a child are alive, they cannot always be physically present in the life of their child. When parents are convicted of a crime and sentenced to a long imprisonment, or they are involuntarily addicted to a mental health facility, the children are often at risk of being placed in foster care. In these instances, it is often better for the grandparents to legally adopt the children and raise them rather than the children getting lost in the system.
The Parents' Rights Have Been Terminated
There are a number of reasons a parents' rights may be terminated. When state agencies have valid reason to believe the child is being subjected to abuse or neglect, the children may be taken out of the family home. Or, a parent may be struggling with a serious addiction and be unable to care for a child, also resulting in children being taken from the home.
In these instances, children also often wind up in foster care, sometimes until they turn 18 years of age and are able to support themselves. Foster care is never the ideal situation and so, grandparents may want to step in and raise the children as their own when the parental rights have been terminated.
Our Family Lawyers in Tampa Bay Can Help You Through the Adoption Process
Raising a grandchild as your own will come with its own challenges, but it is also one of life's biggest blessings. If you need to pursue an adoption of your grandchild, whether contested or uncontested, our Tampa family lawyers at All Family Law Group, P.A., can help you navigate the process and make it as easy as possible for you. Call us today at 813-672-1900 or fill out our online form to schedule a free consultation and to learn more about how we can help.