Why You Need an Attorney for Your Paternity Case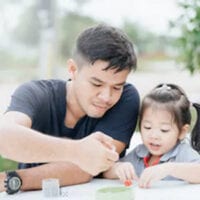 Establishing paternity is unfortunately not just a matter of completing the paternity acknowledgement form and making sure your name appears on the birth certificate of the child. Even if you sign the form, it may only verify that you are the father and authorize the state to deduct child support from your paycheck. Sadly, acknowledging paternity does not even guarantee that you will share child custody with the child's mother.
Paternity issues are extremely complex. The process is emotionally overwhelming and professional help is almost always necessary. If you need to establish paternity, below are just a few ways a paternity lawyer can help.
Paternity Classifications According to the Law
Paternity laws are complicated and someone that is legally recognized as a child's father may not be the biological father. The law classifies fathers largely according to their relationship with the mother. The different classifications are as follows:
Presumed father: A man that is married to the mother at the time of a child's birth is presumed to be the father of the child. A man that is not married to the mother but the legal father of a child is also presumed to be the father.
Acknowledged father: A man that voluntarily states he is the father of a child is considered an acknowledged father.
Unwed father: A man that is not married but has a child with a woman is considered the unwed father of a child, but paternity may still need to be established.
Step father: When a man marries a woman that has children from a different relationship, he becomes the step father of those children. To establish paternity, the father would likely have to legally adopt the children.
The law outlines different rights and obligations for each classification of paternity. A paternity lawyer can advise on how you are classified according to the law, and how that will affect your case.
Challenging Paternity
Establishing paternity is not always easy and a dispute may arise at some point in your case. If you have to challenge paternity, you are required to submit a number of documents to the court. An affidavit and numerous legal forms are just a few of these. You may also have to present evidence to the court. A paternity lawyer will understand the process and help you navigate it to give you the best chance of success. If you need to establish paternity due to a breakup, you may also be facing legal issues an attorney can help with.
Our Florida Family Lawyers can Help with Your Paternity Case
If you need to establish paternity, do not go through the process alone. At All Family Law Group, P.A., our Tampa family lawyers can guide you through the complex process. Call us today at (813) 672-1900 or contact us online to schedule a meeting with one of our knowledge attorneys. We will review your case free of charge, provide the sound legal advice you need, and give you the best chance of a positive outcome.