Will Florida Recognize Your Out-of-State Prenup?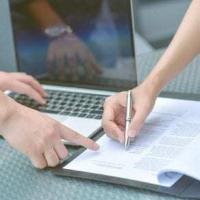 Planning for the future is an integral of marriage, and part of this process should include some consideration of what would happen if things do not work out. Contemplating the possibility of divorce does not have to be viewed as a negative. In fact, prenuptial agreements, the contracts that control the division of property and the payment of alimony if particular events occur, are not limited to divorce, and can be used to settle these issues in a variety of situations, such as when a spouse dies, the couple has children, or a spouse's business interest reaches a certain milestone. In other words, these agreements can be quite flexible, and protect the couple's interests in multiple ways.
Florida, being a State of transplants from other places, has a large number of people that move to the State after long and established lives in other locations. Prior to the move, many will have significant legal ties to their home, including legal documents that are designed to take effect years in the future. Thus, when executed, a couple may have no reason to know they would one day move to a new State. Prenuptial agreements are a prime example of these types of documents, and if a couple moves here with one executed elsewhere, a logical question is whether Florida will recognize and enforce it in the event the agreement is triggered. The enforcement and validity of prenuptial agreements can greatly alter the terms of a divorce or estate plan, and an exploration of how courts treat out-of-State contracts will follow below.
Out-of-State Contracts Generally
American courts like to encourage continuity and reduce the likelihood of conflict. To promote this goal, courts will accept and enforce out-of-State contracts that were valid in the State in which they were executed, and as long as the terms do not violate the public policy of this State. Prenuptial agreements, while often regulated by more rules, are still viewed in this manner, and will be enforced if they would otherwise be valid. Note, though, that if for some reason the contract fails to meet either condition it will be held void, and the terms within it rendered unenforceable. This result would mean a divorcing couple would be subject to Florida divorce law, regardless of what their invalid prenuptial agreement stated. This unintended outcome can obviously greatly alter a divorce settlement, and engaging an experienced divorce attorney to evaluate any potential issues with an out-of-State prenuptial agreement is important to ensuring it is upheld.
What Do Prenuptial Agreements Control?
Prenuptial agreements primarily control the division or inheritance of a spouse's property in the event of separation, divorce, or death. It can also address the payment of alimony, and require a spouse to execute a will or establish a trust to carry out a provision of the agreement. Generally, courts will not look into the fairness of the agreement, regardless of whether it was executed in Florida or elsewhere, and will enforce contracts that greatly favor one spouse. The only time a court will reach in and wholly or partially invalidate a prenuptial agreement is if:
The terms are illegal;
One spouse did not receive or waive full financial disclosure;
The agreement was not entered into voluntarily; or
The agreement was the result of fraud, duress, or coercion.
Thus, it is important for both spouses to understand and provide informed consent to a prenuptial agreement, which can look very different in hindsight, and require the services of an experienced attorney to analyze and address any problematic issues.
Speak with a Lawyer
Prenuptial agreements can provide certainty and simplicity in the event of divorce, but it is vital each side understands what is at stake and what the terms mean. If you have questions about a prenuptial agreement, talk to the knowledgeable attorneys at All Family Law Group, P.A. We are dedicated to providing their clients with fair results, and are available to discuss your situation.  Contact our Tampa divorce attorneys and family lawyers at All Family Law Group, P.A. in Tampa Bay for a consultation at no charge. They can be reached at 813-672-1900.
by Lynette Silon-Laguna Google+
Resource:
mdmag.com/physicians-money-digest/personal-finance/guidelines-to-draft-a-harmonious-prenuptial-agreement