Can Divorce be Good for Children?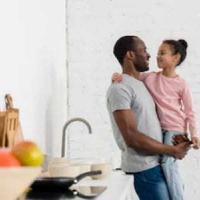 When it comes to divorce that involves children, it is natural to think that it is going to be very detrimental to them. There is no denying that children suffer during a divorce just as much, if not more, than the parents going through it. However, there is another side to children that live through their parents' divorce. If divorce is necessary, which it sometimes is, there are a few ways it can be good for the kids involved.
A Child May Be More Relaxed After Divorce
There is a good chance that prior to divorce, a child has lived in a home filled with tension and arguing. Even when parents remain civil with each other for the sake of the children, kids know when something is not right between their parents. That causes the child to carry around worry and anxiety, and wonder when things are going to get better. When they are removed from that tension, they tend to become more relaxed and enjoy their childhood, as they should.
Better Relationship With Each Parent
After a divorce, a judge is likely going to award each spouse parenting time. This is often beneficial for children because, unlike when the parents were married, each parent is more likely to be more present during this time. During parenting time, parents are more likely to be completely focused on the child, which strengthens the relationship.
Better Relationship With Their Siblings
During a divorce that involves multiple children, the kids often lean on each other during the most difficult time in their lives. After all, no one understands their situation better than each other. As a result, after a divorce, siblings are often closer than they ever were.
More Self-Sufficient
After a divorce, there is a very good chance that both parents will have to work to make ends meet. Although younger children may be placed into daycare or have a babysitter while their parents are at work, older children may be left at home alone at times. When that is the case they learn how to cook for themselves, how to clean up after themselves, and how to generally become more self-sufficient. That is a skill they will take with them for the rest of their lives.
More Likely to Carefully Consider the Commitment of Marriage
Children of divorce often remember it as one of the most difficult times in their life. They do not want to go through it again, and they certainly do not want to put their children through it. As such, when it comes time for them to consider marriage, they are usually much more likely to take the decision very seriously. They may wait longer to find the one they know is right for them, and weigh the decision very carefully before making the move.
Does Your Divorce Involve Children? Our Florida Family Lawyers can Help
Divorce is never easy, and if you are thinking about it and have children with your spouse, you have likely thought about hard it is going to be on them. Although that is undoubtedly true, at least for the short-term, children are resilient and will learn to move on with their life, just as you will, too.
If you are considering divorce and have children, custody and support hearings are going to be a part of the proceedings. Our Tampa divorce lawyers at All Family Law Group can help make them easier. Our attorneys can negotiate with the other side to get you the best settlement possible. Call us today at (813) 672-1900 or email us to schedule your free consultation and to learn how we can help your entire family.