Can You Refuse a Breathalyzer in Florida?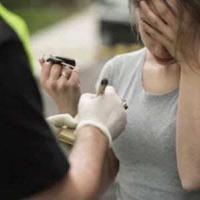 Many people are not aware of their rights and obligations when they are stopped for a DUI. One of the biggest questions surrounding these stops is whether or not a person must take a breath test when asked by law enforcement. While it is true that no one can force a motorist to blow into a breathalyzer device, there are significant consequences that come with a refusal.
The Problem with Breathalyzer Devices
Breath tests are often challenged in DUI cases. They are sometimes unreliable, malfunction, and are not maintained properly. Florida first began using these devices in 2006 and at the time, they came at a cost of $6,000 each. As the machines get older, they become less accurate and often, error messages even appear. Due to the cost of replacing and repairing the machines, the state simply continues to use them.
The errors the devices make are not always significant. The machine may indicate that a person's blood alcohol concentration (BAC) is only 0.02 percent higher than it actually is. However, that small difference could have a big impact on a person's DUI case.
Although the machines are not always accurate, it is still usually in a person's best interests to take the test. Refusing to do so comes with serious consequences.
Penalties for Refusing a Breathalyzer
Under Florida's implied consent laws, all drivers provide consent to submit to a breathalyzer when they get behind the wheel. The concept of the law is that drivers agree to drive safely, and to provide evidence they are doing so when asked.
Due to this law, refusing to take a breathalyzer test can result in harsh penalties. The first time a person refuses, they may lose their license for one year. A second and third refusal can result in a license suspension of 18 months. Refusing to take a breath test for a second or third time can even result in jail time.
When a Person can Refuse a Breathalyzer Test
There is one exception to the implied consent laws, and the consequences associated with refusing a breathalyzer test. This is when the DUI stop was unlawful.
In Florida, law enforcement must have probable cause to pull someone over for a suspected DUI. This means that an officer must see signs of a possible DUI, such as a driver that weaves in and out of lanes, runs red lights, or fails to use headlights when necessary. When an officer does not have probable cause, a driver can refuse a breath test without fearing the consequences associated with it.
Our Florida Criminal Defense Lawyers can Help With Your DUI Charge
DUI charges are scary but if you have been charged, there are defenses available. At All Family Law Group, our Tampa criminal defense lawyers know how to fight these charges to help you retain your freedom. We will use effective strategies to prove your DUI stop was unlawful, and we also know how to challenge breath test results. Do not go through the process alone. Call us today at (813) 672-1900 to schedule a free consultation and to learn about how we can help with your case.
Resource:
leg.state.fl.us/Statutes/index.cfm?App_mode=Display_Statute&URL=0300-0399/0316/Sections/0316.193.html