Factors that Affect the Time It Takes to Divorce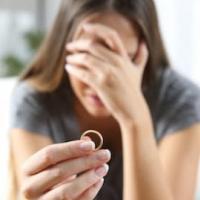 Once the realization sets in that a relationship is ending, many spouses want the divorce case to be over as quickly as possible to help the healing process. Much of the time it takes to finalize a divorce rests on the level of conflict between the couple, but there are also legal and practical aspects of some cases that can add or take away the time it takes to reach a resolution. Couples may be tempted to rush the process simply to get the most painful part of the breakup over, a desire that is understandable, but certain aspects of a divorce are effectively permanent and unchangeable. Thus, a willingness to work with a divorce attorney to navigate the divorce process, as well as the patience to avoid unnecessary and potentially damaging compromises, are both key to getting a fair outcome. To better understand the obstacles and issues that can extend the time to obtain a divorce, a discussion of various related issues will follow below.
Legal Limitations
Once a divorce petition is filed, the clock starts ticking on how long the entire process will take until a final judgment dissolving the marriage is issued. The first time-related hurdle couples must overcome to receive a divorce is the hard requirement under Florida law that says no divorce may be issued until 20 days have passed after the petition is filed. Whether that short timeframe is reasonably attainable will be discussed below, but another issue that affects the time to divorce is whether children are involved. Florida law requires that any parenting plan be reviewed and approved by a State family court judge. This mandate is applicable regardless of whether the couple is able to negotiate their own parenting plan. Child support provisions are also routinely reviewed to ensure any pre-negotiated amount is sufficient to meet the child's needs. This court oversight means more time gathering information and preparing documents for submission to the court, and the need to schedule and attend a final hearing. If the couple is in agreement on all issues, the average time to get divorced is four months from beginning to end. Those who qualify for simplified divorce, or do not share children and agree on everything else, can shorten that window to four to six weeks, but these cases tend to be less common.
Practical Issues
As noted above, the level of conflict and the complexity of the issues the couple needs to resolve will principally determine how long the case lasts. For example, couples who have a diverse set of assets to divide, or who squarely disagree on how child custody should be divided, will often need longer periods of time to exchange information with the other side, and require the involvement of outside experts to clarify these issues. Further, even with couples who do not have such complexity, it is hard to predict the amount of time it will take to prepare and exchange the financial disclosures, and any other information each spouse asks for during discovery. How responsive a spouse is depends upon how quickly the information is provided to the divorce attorney and how long it takes the attorney to transmit it, a variable that fluctuates widely. Additionally, one of the more frustrating aspects of divorce for many couples is how long it takes to have a hearing before the judge. Courts are overloaded with cases waiting for attention, and it can take months to schedule an intermediary or final hearing in a divorce proceeding. To avoid this backlog, it may be prudent to discuss mediation with an attorney, a process all divorcing couples must complete, but approaching it committed to its success should significantly shorten the time to the final divorce decree.
Contact a Florida Divorce Attorney
Divorce presents many opportunities for bottlenecks to slow the process, but working with an experienced divorce attorney can help to ensure your case does not needlessly drag on and that your rights are fully protected. The attorneys at the All Family Law Group, P.A. understand the emotional and financial toll divorce takes, and will work to get you an appropriate and efficient outcome.  Contact the Tampa divorce attorneys and family lawyers at All Family Law Group, P.A. in Tampa Bay at 813-672-1900 for a consultation at no charge or email us.
by Lynette Silon-Laguna Google+
Resource:
leg.state.fl.us/statutes/index.cfm?App_mode=Display_Statute&Search_String=&URL=0000-0099/0061/Sections/0061.19.html
https://www.familymaritallaw.com/are-there-risks-with-doing-a-divorce-yourself/