What are Risks Doing Your Divorce Yourself?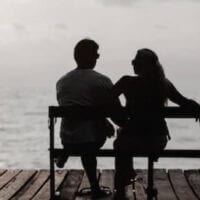 Anyone that is getting a divorce can hop online these days and find a number of do-it-yourself forms and templates that can help guide them through their case. Seemingly, these websites make it very easy to get a divorce on your own. However, things are rarely as they seem, and that holds true for DIY divorces. Just because information is easy to access, does not mean you will not make a mistake on the form or know how to effectively negotiate and ensure your rights are upheld. If you are considering divorce and have thought about doing it all on your own, below are four reasons why you should not.
Mistakes Will Cost You
Divorce is a legal process that requires an immense amount of paperwork. Although you can find many of the required documents online, they are not always straightforward. Many people find them difficult to fill out, particularly during a time when they are already stressed and filled with emotions. One mistake made within the divorce paperwork could lead to unnecessary delays, which will cost you more in the end. A lawyer will avoid the common mistakes made, and ensure your documents are filed properly and on time.
Your Emotions Might Take Over
During the divorce process, you will likely be overcome with emotions. It is impossible to take the emotions out of an event that will change the rest of your life. The emotional toll of divorce can make it extremely difficult for you to make decisions, but a lawyer can provide unbiased professional advice. Getting sound legal advice can help you set your emotions aside and make an informed decision about terms that will affect you for many years to come.
You Have Fewer Options
It is not uncommon for spouses to become uncooperative during a divorce. This type of behavior will hurt you most if your spouse tries to hide assets and you have decided to go through the divorce process alone. It is extremely difficult for people to learn of hidden assets on their own. However, a lawyer will know a forensic expert that can investigate, and can also subpoena certain documents to find the hidden assets.
You Could Hurt Your Future Co-Parenting Relationship
If you and your spouse have children together, you will have to resolve child custody disputes during the divorce. Child custody is always one of the most contentious terms during any divorce that involves children. The resentment and anger that builds between the parents during this time often then spills over into the co-parenting relationship after divorce. This is extremely difficult for not only the parents, but the children involved and is extremely detrimental to them. A lawyer can help you keep the emotions out of your child custody hearings and will fight for your rights at all times.
Our Florida Divorce Lawyers can Help with Your Case
If you are considering divorce, do not go it alone. At this difficult time, having an experienced Tampa divorce lawyer on your side is invaluable. At All Family Law Group, P.A., our knowledgeable attorneys will guide you throughout the entire process, represent your best interests, and help you secure the fair settlement you deserve. Call us today at (813) 672-1900 to schedule a free consultation so we can review your case.