What Things Not to Do During Your Florida Divorce?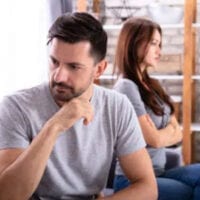 There is little chance that any divorce will be easy or proceed smoothly for either of the parties involved. Emotions typically run high and tempers often become short. Even worse, poor decisions are sometimes made that only leads to regret after the divorce is finalized. To ensure that you don't have any regrets following your divorce, make sure you not only take the proper steps during the process, but that you also don't make the following mistakes that could hurt you in the future.
Do Not Take on More Debt
After your divorce, you will likely have to become a bit more frugal with your income, at least temporarily. Divorces can be quite costly, even when they are simple and uncontested. Additionally, you may have to move out of your home and find another, make utility deposits for services to that home, and have your assets split between you and your spouse. From the moment you decide to divorce, start decreasing your debt as much as possible to make it easier on you post-divorce.
Do Not Give In to Get Out
Divorces are difficult. Sometimes they are so difficult that those involved will do just about anything to get out of the marriage and get the proceedings over with as soon as possible. When this is the case, often spouses will give in and allow their spouse to have whatever they want, just to have proceedings finalized and be able to move on with their life. It's important you don't make these hasty decisions, as you will regret them later on. Your future is important and you shouldn't make decisions that will negatively affect it just to end proceedings quicker.
Do Not Forget About Taxes
Taxes play a huge part in any divorce. If you keep the home, there are tax implications associated with that. You may also be taxed on alimony payments, or you may be able to claim children as your dependents. Consult a divorce attorney and a tax professional that can advise on the tax implications of your divorce and how to avoid being hit with high costs once it is all over.
Do Not Dismiss Collaboration or Mediation
It is true that divorces are often messy, but that doesn't have to be the case. Collaborative law and mediation are two alternatives to litigation that can help ensure a more amicable divorce, which is particularly beneficial for divorces that involve children. Many people think there is too much tension between them and their spouse to even try mediation or collaboration, only to be surprised at how well these alternatives work. Do not dismiss the idea of them, and instead, speak to an attorney who can advise if these options are right for you.
Do Not Proceed Without a Florida Divorce Lawyer
Even in uncontested divorces, it is important to speak to a Tampa divorce lawyer.  Divorces often turn nasty very quickly, even when the spouses enter into the process amicably. If you are getting a divorce, speak to one of our attorneys at All Family Law Group. We have the necessary experience to get all of our clients the best possible terms in their divorce and we want to put that experience to work for you, too. Call us today at (813) 672-1900 or contact us online to schedule your free consultation.
Resource:
leg.state.fl.us/statutes/index.cfm?App_mode=Display_Statute&URL=0000-0099/0061/0061.html