What is Criminal Return Fraud?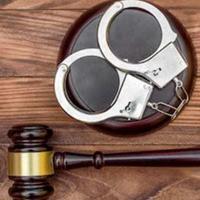 When most people think of retail theft, they first think of shoplifting. However, there is another offense that has become more common recently. That is return fraud. This type of fraud has been around ever since there were retail stores. Now that the Internet has entirely changed the way people shop though, it's becoming even more popular. According to a study conducted in 2018 by the National Retail Federation, 11 percent of all retailers' yearly sales were returned. Eight percent of those involved fraudulent activity. So, what is return fraud? Can you go to jail if you're convicted of the crime?
Return Fraud in Florida
The Florida statutes define return fraud as obtaining or using a receipt in a fraudulent manner. Although this definition is somewhat vague, there are many instances that could be considered return fraud. The most common type of return fraud is when a person makes a purchase and uses the receipt from that item to return an item of lesser value.
People that engage in 'wardrobing' or 'free renting,' are also committing return fraud. This is when a person makes a purchase, uses it for a short time, and then returns it for a full refund. Returning stolen merchandise for a refund is also considered return fraud.
Switch fraud is another type of return fraud. This is when someone owns a product that has broken. They purchase another identical product, and then return the broken one to the store. The customer receives a full refund and gets the new purchase for free.
These are just a few of the instances that could constitute return fraud. Any time a receipt is used fraudulently, it is considered a crime.
Penalties for Return Fraud in Florida
Using a receipt in any way other than the manner it was intended may seem harmless enough. After all, many consider it a victimless crime. However, the state of Florida takes this crime very seriously. Those convicted of it face harsh penalties.
In Florida, return fraud is considered either a first-degree misdemeanor or a second degree misdemeanor. For a first offense of a first-degree misdemeanor charge, a person faces up to one year in jail, a fine of $1,000, and is usually ordered to pay restitution to the retailer they defrauded. If the person is charged with a second-degree misdemeanor, they face up to 60 days in jail, a fine of $500, and often a requirement to pay restitution to the retailer.
Were You Charged with Retail Theft? Call Our Florida Criminal Defense Attorneys
As it becomes more common, retailers are becoming increasingly frustrated with those that commit return fraud. As such, they are often very aggressive in pressing charges when they believe someone has committed the offense. If you have been charged with return fraud, or any other crime, call our Tampa criminal defense attorneys at All Family Law Group, PA today. We will provide you with a solid defense to give you the best chance of preserving your freedom, and to keep your permanent record clean. Call us now at (813) 672-1900 for your free consultation.
Resource:
nrf.com/media-center/press-releases/organized-retail-crime-losses-reach-all-time-high
https://www.familymaritallaw.com/the-dos-and-donts-after-an-injunction-is-issued-against-you/