How To Financially Recover After Divorce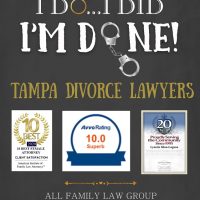 Going through a divorce can take a huge toll on someone emotionally. Stress from the divorce can increase when it involves things like custody battles and the splitting of assets. Add the financial stress after divorce into the mix, and it can become overwhelming. Costs are high when going through a divorce, especially if you're looking at the cost of a divorce lawyer. These expenses pile up and can cause financial stress both during and after the proceedings. The amount of work that may need to be done for your personal finances after the divorce is dependent on how your specific trial went. Some people come out of a divorce with no need for financial recovery at all. However, in most cases, there will be some work to do in order to establish financial security once again.
Find a New Place to Live
It's now time to go your own way and find a new place to live. This may not be the case for everyone, but it's common that one or both spouses end up in different living spaces after a divorce. Taking a look at your finances to see how much house you can afford after the divorce is extremely important. This will determine which financing method you'll need to take when buying a home.
Once you've laid out how much money you have to go toward a new home, you can start the house hunting process. Meet with a realtor to assist with this task, and take note of what you need in this new home. Will you be splitting custody of your kids or pets? That'll help you decide how many rooms you'll need when looking for a house. Some individuals choose to move far away from the area they grew their marriage in, but if you have children, be aware of school district limits. Find a location and home base that fits the needs of both you and your family
Establish a New Budget with a Single Income
Now that you're back to a single-income household, you'll need to establish a new monthly budget. Start by calculating your own monthly or weekly income as a single person. Next, you'll need to determine how many expenses you'll have in this new life and what you have left for savings, fun money, or to use toward paying back attorney fees and other payments after divorce.
There are several budgeting apps you can utilize when trying to figure out the most accurate representation of your income and expenses. By using these apps, you can keep track of your finances in the palm of your hand. Do you have additional financial responsibilities after your divorce, like child care? This is the time to make sure you're bringing enough money in to support both you and these other expenses. If you feel your single income isn't enough, there are several ways to change that.
Increase Your Income
Knowing if your current income is enough to keep you financially stable after divorce is the first step. If this is not the case, you may consider getting a new job or finding ways to make extra money outside your current full-time job. One of the most popular ways to make more money is by introducing yourself to new side gigs. Some ideas include starting an e-commerce business, investing in stocks or real estate, or even working a delivery service job like DoorDash or Instacart.
Another option that could help you make more money fast is by working as a nanny. If this is something you'd consider doing, know that parents will pay good money for someone to watch their kids. If you are in charge of your own little one, you could also look into starting your own after-school daycare that you could run from your home.
Making financial recovery after divorce a priority is vital for helping you start your new way of life the right way. Start fresh in a new home that you can afford, establish yourself and your budget, and find ways to increase your income if that's necessary.
Want a Divorce? Our Tampa Divorce Attorneys Can Help
Contact our Tampa divorce attorneys at All Family Law Group, P.A. to schedule a free consultation and to obtain legal advice on your case.  Our goals are to ensure the process goes as smooth as possible and to be there for our clients.  Call us now at 813-672-1900 or contact us online.  We look forward to speaking with you.  Se habla Español.